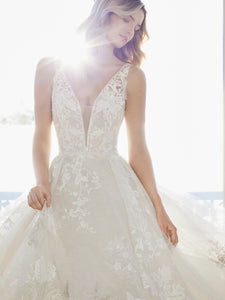 Find The One
Nestled in the heart of South, with two locations in Baton Rouge and Covington, Louisiana, an elegant bridal boutique and wedding dress experience awaits brides looking for "the" wedding dress tailored to their individuality, style, and vision. Exclusive wedding gowns from the world's most renowned wedding dress designers await you in our bridal boutique pampered private suites ensuring you and your family can relax, exhale, and enjoy one of the most memorable life experiences.
Our knowledgeable stylist provide brides and their families our full attention exploring the perfect silhouette to match each bride's individuality, style, and vision. What sets us apart is our customer service experience and our exclusive selection of couture wedding dresses and bridal accessories exclusive in Louisiana.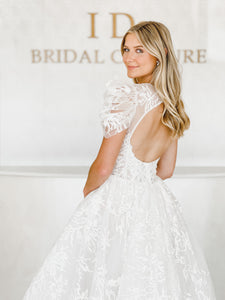 It's the little things that matter most
Every wedding dress in the collection is hand-selected and curated to provide the perfect marriage of artistic elegance and exquisite construction. These are the world's finest wedding dresses handcrafted with love and sophistication for you on your most special of day. We get to know each and every one of our brides on a personal level, dedicated to ensuring our brides and their families experience comfort, relaxation, and happiness. We have one goal, to meet and exceed expectations every time a bride and their family walks in the door. It is our special pleasure to share in this unique bridal shopping experience and we consider it an honor to share in this special moment with brides and their families. I Do Bridal Couture, beyond our couture collections, carries destination wedding dresses, going away wedding dresses, debutante dresses, and plus size wedding dresses.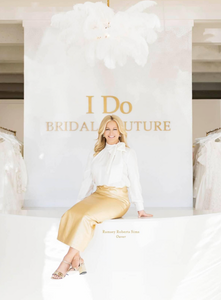 A Bride's Experience Matters To Us
I Do Bridal Couture is owned and operated by Ramsey Roberts Sims. She has two locations of the bridal boutique, one in Southdowns in Baton Rouge, La. and one the Northshore in historic downtown Covington, La. Both bridal boutiques have become destinations for brides and debutantes in Louisiana, Mississippi, Alabama, and portions of Texas based on our one-on-one private pampered suites experience -- which provides a bride and their families the ability to relax, exhale, and find "the one" that fits each brides' unique vision. We offer a wide variety of styles, prices, and exclusives designer lines like Monique Lhuillier, Anne Barge, Amsale, etc. not found at any other bridal boutique in Louisiana.
Ramsey and her team curates wedding dresses and bridal accessories at multiple bridal markets in New York City, Miami, and London. She has personal relationships with each wedding dress designer carried in her stores. The wedding dress, debutante dress, and bridal accessory lines are selected based on styles and sizes across a broad price range in order to provide all brides and debutantes the experience they deserve.
A Bridal Experience For You
Experience an exclusive selection of the world's top designers not found anywhere else in Louisiana. Pamper suites await you and your family as you exhale and find "the one" that fits your unique style and vision. You have waited your entire life for this moment, give yourself an experience you will remember forever.
Exclusive Wedding Dress Designers
Amsale, Rivini by Rita Vinieris, Monique Lhuillier, Anne Barge, Reem Acra, Ines Di Santo, Savin London, Allison Webb, Beccar, Blue Willow by Anne Barge, Kelly Faetanini, Antonio Gual, Dany Tabet, Aire Barcelona, Alyne by Rita Vinieris, Bliss Monique Lhuillier, Lucia Allison Webb, Ti Adora by Allison Webb, Angel Rivera, Alyne, Bliss Monique Lhuillier, Rosa Clara, Nouvelle by Amsale, Little White Dress Amsale.